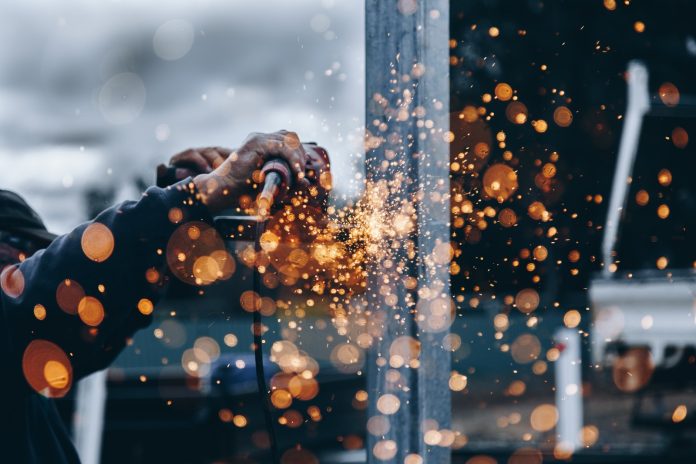 he digital age has certainly made things a lot easier. You can simply pop into an industrial marketplace like Industbay, buy hands tools online, or whatever else you desire, and you're good to go. For all its conveniences, certain unique concerns come into the picture when you buy and sell industrial equipment online. Chef among them are warranty and service agreements. What should you be looking out for? What are some red flags that indicate you should pull out of the deal? Finally, what are the standard expectations? We answer all your questions right now as we dissect service agreements and warranty expectations when purchasing machinery online. 
Warranty period 
Of course, the first thing you want to be taking a look at is the warranty period. You want to check to see if the warranty period is still valid or if it is past its use. This is particularly important if you've opted to buy used machinery online. If it's a totally new piece of equipment, on the other hand, some common warranty durations you may get span: 
5 years 

3 years

12 months
The exact duration will vary from one equipment to another and according to the policies of that machine supplier. If you're getting used equipment, expect that part of this warranty period has elapsed. It's also possible that the warranty has completely expired, which you should confirm by liaising with your dealer. This really shouldn't be a problem if you're buying industrial equipment with great longevity such as air compressors, for example. 
Type of warranty 
Now that we've confirmed that your warranty period is still valid, there's something else you should do as well- determine what type of warranty covers the equipment you're buying. Generally, there 3 types namely, specialized, extended, and standard. 
A standard warranty covers essential equipment protection but crucially leaves out servicing. It may also carter for the transportation expense of the equipment if you're buying directly from an OEM on the marketplace. 
True to its name, an extended warranty covers a lot more. It also includes the cost of servicing such as when you get equipment parts that would have required an additional warranty. The devil is the detail though. With an extended warranty, you need to be specific about what has to be covered.
Finally, a specialized warranty covers just a particular part of the machine such as the powertrain for example. In this case, other parts of the machine are not covered by the warranty. All in all, that is what you can expect from all these types of warranty. Be sure to ask for more information from your seller about what type of warranty they offer. 
Conditions of use
You really need to pay attention to the fine print when it comes to your service agreement. Some sellers or manufacturers put certain conditions when they sell industrial machines online. These normally have to do with the terms of use of a particular tool or machinery. Using the equipment one way may result in a violation of the warranty, hence mechanical failures resulting from this application may not be covered by your seller. 
In a nutshell, seek to understand what the dealer terms as misuse of the equipment before shaking on any sale agreement. You want to leave no room for doubt in terms of:
What you can or cannot do with the equipment

What qualifies as negligence (Note that some sellers may not respect the warranty or service agreement based on negligence. Luckily, most will define what passes for negligence)

What counts as improper use and so on
That said, a good service agreement shouldn't have lots of red tape. Respectable sellers have clear but simple warranty agreements which essentially serve as a vote of confidence in the quality of their machinery.
History sheet/maintenance record
Some sellers document the equipment's history. They may present this to you in digital format as a PDF or some other file format. Your service agreement may include provisions for you to access the equipment breakdown record or history sheet, among other documentation. Generally, you want to be on the lookout for what documents you'll have access to. 
It's important to note that some service agreements may not be outrightly clear in the documentation. That said, the seller may still grant you access to it upon inquiry. In other cases, a seller may not have been documenting the machine's history. While this is not a deal breaker or a clear sign of foul play, you want to have full insights into potential problems or malfunctions that the machine has. 
Additionally, another thing to keep in mind is that some service agreements may require that you document repairs/servicing that you will perform on the equipment. Failure to do that may result in the violation of your warranty.
Scope of Coverage
Service level agreements differ across machinery companies in UAE and that's to be expected. What you may not fully realize is that coverage of a warranty may also exclude other costs related to maintenance that you may have to foot out of your own pocket, some of which may include: 
Equipment inspections

Costs of labor for the repair or servicing of the machine

Cost of labor for repairing certain parts or accessories

Travel costs for labors 

Training of equipment operators and so on
There are a lot of minor yet important details to keep an eye out for. The good news though is that most industrial equipment suppliers will provide a checklist, or some other reference, highlighting the scope of this coverage, while addressing the above concerns and others. 
Knowledge is power! Never skip due diligence
It can be challenging to know what to expect when you buy and sell industrial equipment online. There are lots of unscrupulous dealers out there looking to pull one over on you by way of fishy warranty and service agreements. The best way to avoid them is by purchasing industrial machines for sale from a reliable website that comprehensively vets its vendors. As an example, we recommend Industbay, a leading industrial marketplace with proven quality. That being said, we understand that service and warranty agreements can be lengthy, but it's always in your best interest to take the time to go through every word to be on the safe side.